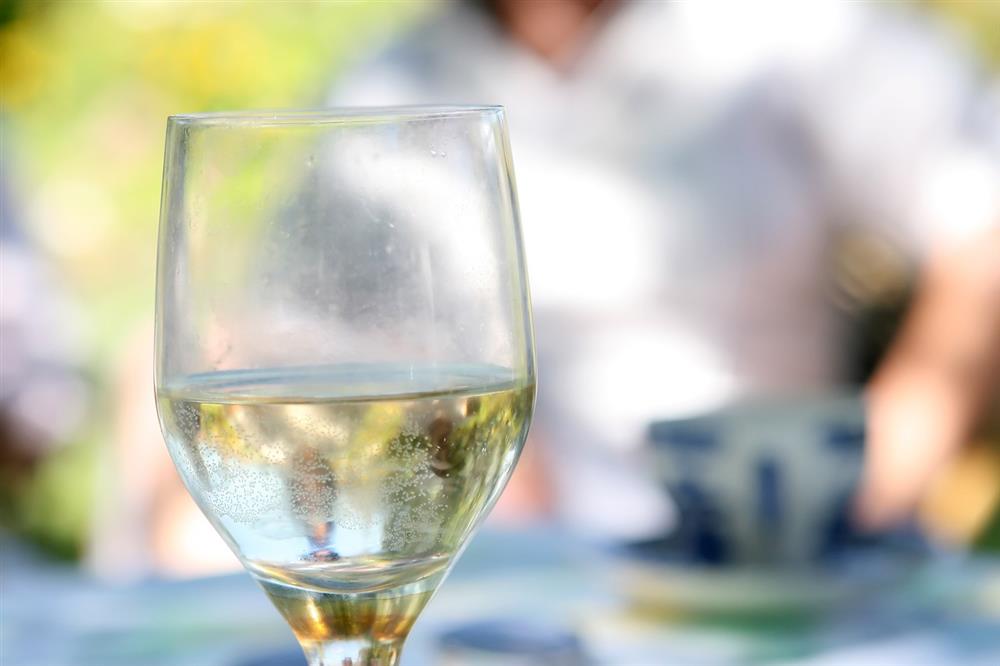 After a long day at the office, there's nothing as relaxing as a cool, summer beverage in your own home. And although we at HW Home love our happy hour outings, we understand the importance of creating a space that's conducive to hosting your own backyard cocktail party.
First things, first: the cocktails! If you're planning a casual event, it's not necessary to do a ton of planning ahead, but it is imperative to have a variety of drink options on hand. For sultry summer evenings, we suggest you keep it simple and fresh.
Pro-tip:Always make sure you know how to create the mocktail version of your drinks.
If you follow us on Facebook or Instagram, you know we're obsessed with rosé; this crisp, affordable wine is perfect to add to cocktails or enjoy by itself. Try a delightful watermelon rosé margarita paired with delectable pesto grilled shrimp. Or, if you're feeling a little adventurous, enjoy a rosé sangria with bacon-kale-ricotta mini-sammies! Food always helps bring life to your cocktails, so when choosing a menu, make sure to take your drinks into consideration.
Be sure you explore our Pinterest page for additional options.
Since SOLO cups and paper napkins aren't really our style (not that there's anything wrong with them!), we set our tables and outdoor spaces with fresh flowers and bright, crisp linens to make our guests feel at ease. After you've set your table, it's time to decorate, using our signature Marble Petal Bowls, Banana Leaf Trays, and Ruby Guava martini glasses.
Nothing shows your guests how much you appreciate their company like a well-thought-out cocktail party paired with a beautiful outdoor setting. After you've styled your table, take a step back to see if you've missed any design elements, if anything is out of place, or if guests may have difficulty reaching the drinks or food. Everything should be easily accessible, elegantly chosen, and speak to the theme of the party.

No matter what type of backyard summer party you're planning, HW Home is happy to turn your bubbly visions into a reality. And don't forget, our Summer Tag Sale is happening right now! Stop by one of our stores to take a look around and chat with our design team.