Feeling inspired for a "taste" of something new in your home? Kick-off the New Year with a resolution you can accomplish right away: reinvent your dining room with HW Home. You'll reap the benefits of actual results that you can enjoy for the months ahead – and years to come!
Creating your new dining space is a concentrated, short-term project, which makes it an achievable and satisfying resolution. It sounds ideal…but where do you begin?
We understand that the most overwhelming part of a redecorating resolution is getting started, particularly when it comes to shaking up such an essential space in your home. We recommend finding one piece that inspires you, then letting the room "create" itself around it. HW Home's dining room collection has everything you need to turn that initial muse – whether it be an elegant centerpiece or rustic dining table – into your greater vision for the entire space.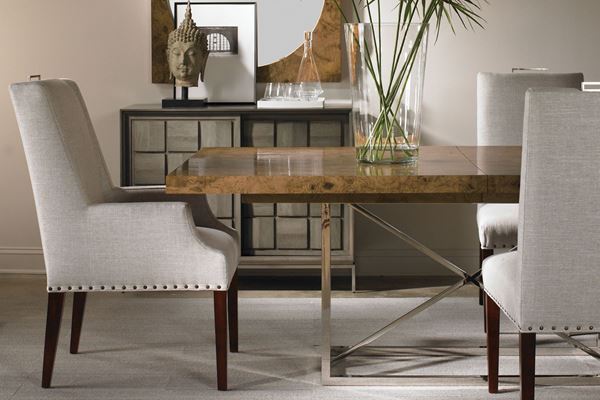 To get your "creative design" juices flowing, it might help to check out our dining room décor themes. Begin to visualize the direction you might take…Will you go sleek and modern? Old-world, rustic?
Next stop: finding your muse.
Let's start with the "grand" visionaries. Those who draw inspiration from a larger piece may find it among HW Home's diverse selection of beautiful, hand-crafted dining tables. In terms of table selection, consider what you have now – perhaps it's time to go from smooth and round to sharper geometrics, or vice versa. Also, consider the best use of your space; a drop-leaf dining table like this timeless American Cherry could maximize a smaller room for day-to-day use, and prove invaluable when expanded for entertaining.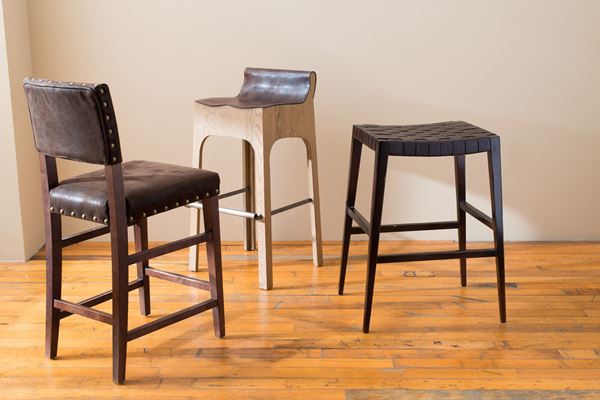 Of course, you'll want to complement your dining table with stylish chairs. From classic, reclaimed wood frames to gorgeous, upholstered options, HW Home's range of dining chairs offers both comfort and flair.
In fact, a patterned dining chair might end up being your starting piece, itself!
Those who reflect in life's smaller wonders to reveal "the bigger picture" may instead find inspiration among HW Home's unique and varied home accessories – perhaps your muse is an art piece, lamp, candle, clock…
It may help to draw particular focus to our table top items, which offer the perfect complement to a sophisticated dining space. From stunning glassware to hand painted plates and elegant silverware, the creative possibilities are vast and you'll make a bold statement in your home. Be sure to check out HW Home's selection of pieces by Julia Knight, boasting colorful, vibrant platters and bowls with floral inspirations, or savor the opulence of the Italian-inspired Vietri Design glassware line.
Once you find that perfect inspiration piece, it's full-steam ahead with your "new year, new dining space!" The satisfaction you'll draw from refreshing and redefining such a central part of your home will pay-off both immediately and in the long-term.
Plus, there's an added bonus: your "redecorating resolution" can make a difference, right here in Colorado. Learn how HW Home helps find a happy home for your old furniture by partnering with Provider's Resource Clearinghouse (PRC), a non-profit organization that distributes high-quality refurbished furniture and home goods to help local families in need. That sounds like a pretty worthwhile New Year's Resolution to us!
So what are you waiting for? The new year is here, and the time is now: your new dining space is just one HW Home inspiration away…